Purchasing Process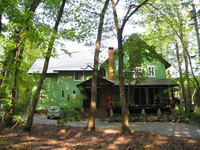 This is the page showing general procedure for buying property.
To know the system of purchase process beforehand will helps you easier to move on to find your property.
We can help you finding not only for private residential, but also investment property.
Please feel free to contact us for your homes for sale.
As a Foreigner, Can I Purchase Property in Japan?
Sure you can!
Buying property may seem complicated, but if you follow our purchase process divided into 5 steps, you'll soon hold the keys of your own home.
Financial Planning
To build the financial plan will be important issue in the beginning of purchase process.
In general, when you individually buy the property in Japan, other expenses about 6 to 7% of the property value are required. (See here for further details.)
Once you've decide the property, we can advise you approximate number of total cost.
Viewing & Selecting Property
After your financial plan sets, to identify your needs will be second stage of purchase process.
Ask yourself:
What kind of property am I looking for?
How many rooms do I need?
Where do I want to be located?
It is important to check yourself about your preference and requirements as well.
?ex. Property condition, neighborhood, facilities, etc... You can also search property using for sale to see some details.
Application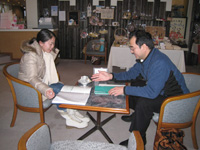 Purchase Offer
Once you've found a property, submit the application to the seller offering your desirable purchase price, date, or a breakdown of payments. If there is a gap between your prefer condition and the condition which seller wants, we will do our best to bring both parties success.
If you plan to take loan for buying your property, it's time to consult with bank loan officer to discuss details based on documentation of property information. This "preliminary review" will give an image how soon the loan will be in practice for purchase and this information will be also important for seller as well.
Contracts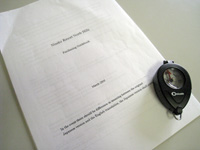 For Property
Witnesses to the contract include the seller, the buyer and the real estate agent (us).
"Important Matters" document:
A document provided to buyer informing the legal background and the current condition of the property and the payment method.
Sales Contract:
When contract concluded with necessary signatures and seals and agreed-upon down payment ("earnest money" or "deposit") has been paid to the seller, contract becomes official and legally binding.
Deposit:
"Earnest money" in the amount of generally 10% of purchase price is required as deposit at contract conclusion stage.
For Loan
If you plan to take loan, you will join loan agreement with your bank after signing the sales contract. At this moment, you need copies of contract as well as various other documents.
Settlement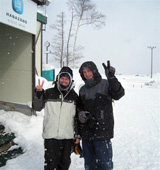 Settlement usually takes place at the bank where you have your loan contract. Observers include the real estate agent (us), a judicial scrivener (shiho shoshi), and the seller and the buyer. At this time, you pay the balance of the purchase price, other expenses and the agent's fee.
We will be happy to introduce our well-developed network of English-speaking specialists, including judicial scrivners, mortgage providers and insurance agents, to ensure that you are comfortable to move toward completion of your contract.
Complete Necessary Registrations:
If the seller has a mortgage, it must be discharged before the buyer can enter into his mortgage. Following this, the judicial scrivener will perform transfer of title and property registration.
At the contract moment
a. Stamp Duty
At the Settlement moment
a. Registration Fee
b. Registration and License Tax
c. Agent Commission
Other
a. Real estate Acquisition Tax
b. Fixed Assets Tax
c. Fire Insurance Premium
d. Loan Origination Fee